Creative workshops
❮ Back
Creative workshops
with Les Z'ateliers d'M.A
Because creativity is the sport of the imagination..... I am offering different workshop packages using felt, knitting, crochet and fabric, to allow you to try everything.
From 4 years old, teens, adults (parent/child possible) During and outside school holidays.


- Mobile Workshop


Workshop A la carte ;
You are free to participate in a workshop when you wish, during opening times.
3 people, min/ 14€ two hours.

Discovery workshop ;
You choose to work in felt, knitting or crochet.

Creation workshop ;
You make a small accessory.


Mobile workshop ;
At your home :
Fancy a workshop with friends? Or with your children?
Get together at home or at your friends', with or without children for a creative session. The workshop is free for the hostess. You choose what you want to make. 4 - 12 people/ 14€ per person.

Birthday Workshop :
I come to your home to organise a 2 hour workshop for your child's birthday party.
8 - 10 children depending on age/ 14€ per child

The workshops are organised during or outside school holidays with prior booking.

4 age categories : 3 - 6 years 6 max
7 - 11years 8 max
Teens 8 max
Adults 8 max

I can come to your school, holiday residence, town hall, leisure centre. Contact me for a quote.

Creation of large and small, wool and fabric accessories( for sale, orders possible)

Private sales possible. Please contact me.

You can follow me on social media.

Pour le matériel, contacter directement les z'ateliers d'M.A
Documents
(3)
Creative workshops


12, Impasse de la traverse
Vallon d'en haut
74340 Samoëns
I book
Booking : 06 16 11 05 57
Opening

From 12/07 to 23/07, every Friday.

Payment

Workshops to discover the felt technique, creation of a flower or a pocket. 3 to 8 people: € 16 for 2 hours / per person.
Friday afternoons in the summer from 12/07 to 23/08/2019 2 p.m. to 6 p.m.
Possibility to move:
- At home: 4 to 12 people. - 8 € per person / hour
- Birthday workshop: 4 to 8/10 children maximum depending on age. € 8 per child / hour.

You'll also like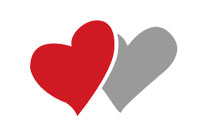 More information