Les Hivernales du Haut-Giffre
❮ Back
Les Hivernales du Haut-Giffre
A day of discovery open to all: the opportunity to learn about Nordic and local activities in a relaxed and festive atmosphere and in a privileged setting: the Valley of Haut-Giffre.

Des navettes gratuites sont mises en place tout au long de la journée à travers les villages pour pouvoir rejoindre le site de l'événement.

Minimum age
2
Services
(2)
Documents
(1)
Les Hivernales du Haut-Giffre

Cirque du Fer-A-Cheval

74740 Sixt-Fer-à-Cheval
Opening

Sunday 26 January 2020 at 10 am.

You'll also like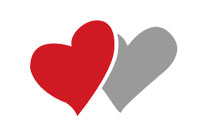 More information